The air is electric with anticipation! RESET 2020 will be convening in October and plans are well underway. Since registration filled up quickly, we will also livestream the event. You will be able to join us via YouTube or Facebook Live (you must have a Facebook account in order to join us via Facebook Live). We ask that you go to YouTube now and subscribe to our page. That way, you will not have any delays in joining us on opening day of the conference.
On Facebook, go to Dutch's page: facebook.com/dutchsheets22. "LIKE" and "FOLLOW" Dutch to stay notified about conference updates. Once the conference is LIVE on Dutch's page, you will be able to scroll down and find the livestream there. Remember, you must have a Facebook account in order to view the page and the livestreamed event.
On YouTube, go to: youtube.com/dutchsheets22 and click "SUBSCRIBE" then click on the bell 🔔. This will alert you as to when we are live or publish a new message on YouTube. Another way to join us to go to our website: dutchsheets.org. You will be able to view the livestreamed services there, as well.
We look forward to you joining RESET 2020, A Holy Convocation, October 8-10, 2020. It will be historical!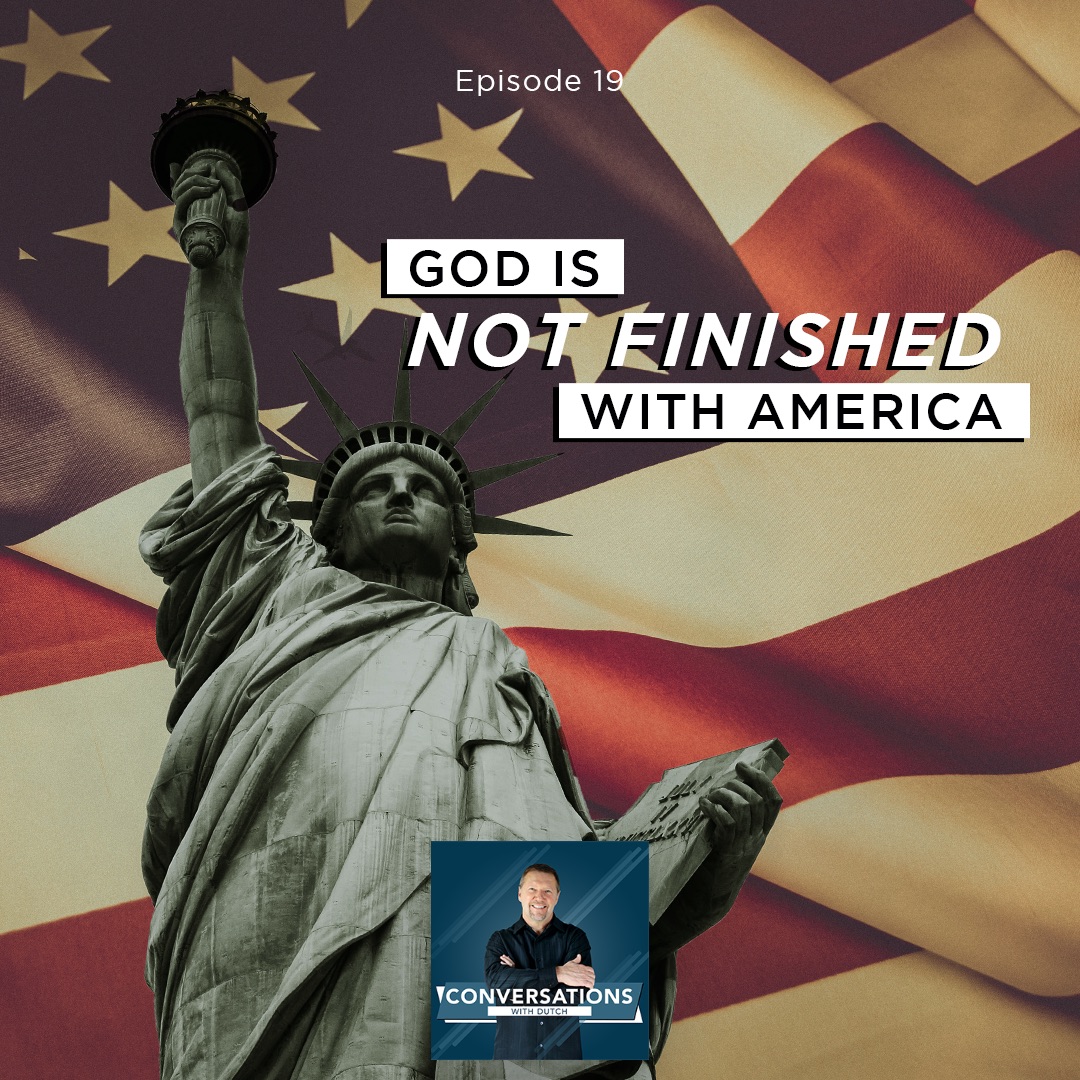 In this podcast, Dutch shares the story of a powerful God encounter in 2000 when he was mantled for his assignment to America. During this visitation, Holy Spirit made it clear that He is NOT finished with our nation! Dutch ends this podcast with two recent dreams regarding the recovery of God's destiny for America. This podcast will encourage and stir you!